Log Management On-Premises
How much time do you waste managing log files?
How much does it cost to fail to detect possible unwanted access to IT infrastructure and company data?
If you need to adapt your computer network to current regulations (e.g. GDPR) and security compliance (e.g. P.C.I., 27001), COALA is the right solution!
COALA is the complete software available in on-premises mode for log management and analysis that meets the corporate compliance, security and control needs of any type of company, private or public.
Download the product sheet
It acquires, centralizes and archives logs
ensuring their completeness, inalterability and integrity for compliance purpose
It constantly monitors the security
of all data processing processes, responding to the needs of the EU Regulation 2016/679 (GDPR) by System Administrators (AdS)
It offers different types of analysis
useful both for regulatory compliance and for monitoring and verifying system usage and information security
It allows you to set real-time alarms
based on log content and monitoring dashboards to promptly identify system anomalies and data access issues
It produces basic, detailed and customized reports
come strumenti a supporto di verifiche pianificate e come documentazione dei risultati dei controlli periodici
It builds a reliable and comprehensive database
fundamental for the correctness of any type of analysis, debugging activity and anomaly detection
It reduces time, personnel and infrastructure resources
dedicated to compliance management
Coala is available in on-premises mode and consists of 5 modules, each with its own functionality:
Collector
Real-time acquisition with agent or agentless
Centralized configuration and monitoring
Raw format logs and data security (transport, storage, etc.)
Automatic log deletion based on configurable retention and differentiable by log source
System alerts for malfunction anomalies
Internal logs of operations and operating status
Analysis Real Time
Real-time analysis and indexing
Full-text search
Monitoring dashboard
Custom analysis templates
Integration with other modules for advanced analysis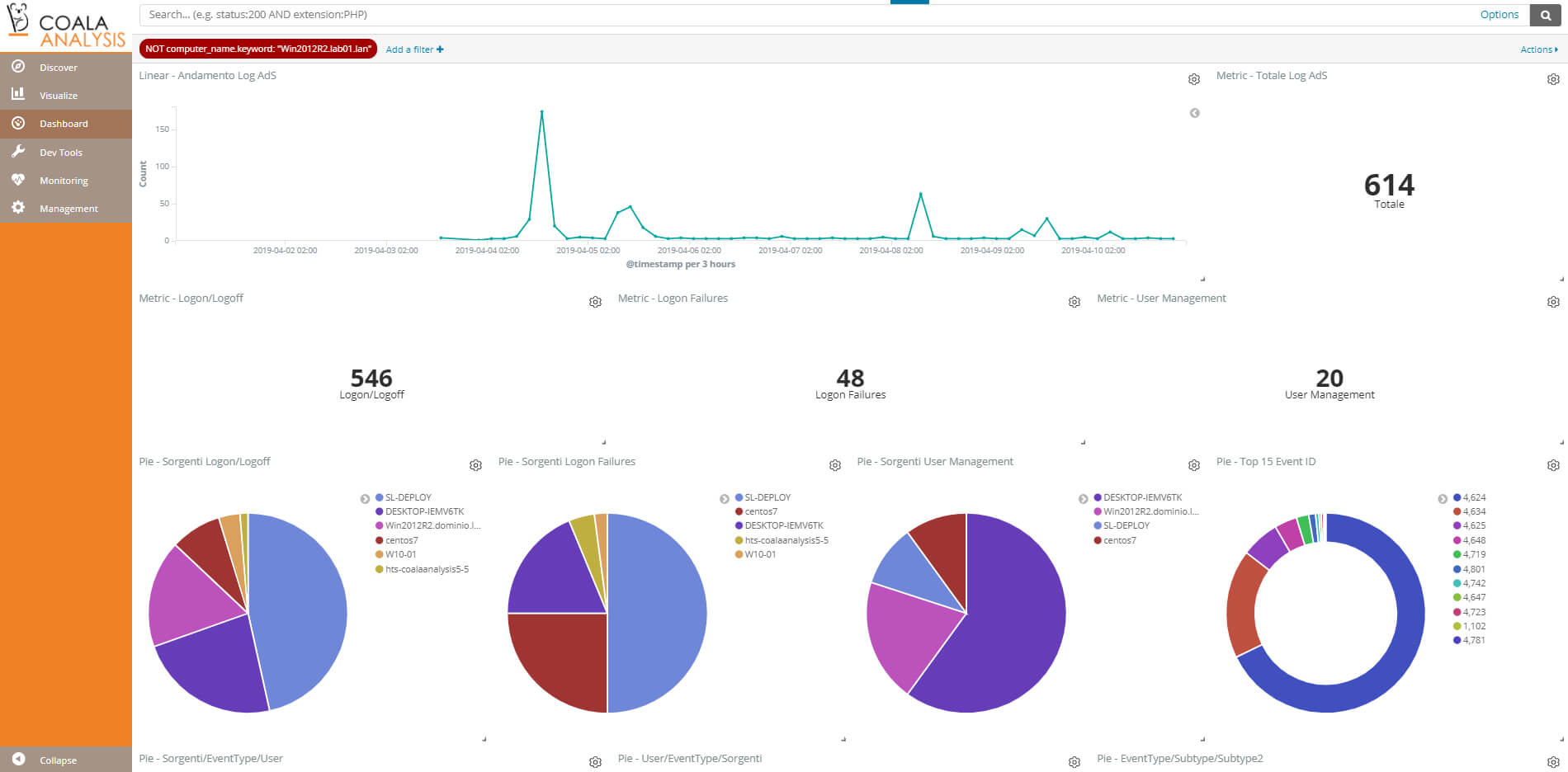 Analysis On Demand
Indexing and analysis of data based on needs (e.g. requests for retrospective verifications)
Complementary analysis (e.g. time interval) or independent of real time
Integration with real-time for optimization of infrastructure resources (e.g. storage)
Report
Self-managed report management
On-demand, periodic and scheduled reports
Included standard report templates
Custom report templates
Historical archive of produced reports
Alert
Configurable alarms based on log content
"Manual" and catalog alarms
Included standard alarm catalog
Custom alarm catalog
Centralized consultation and verification of the history of alarms and notifications generated (email, snmp, etc.)
Together with Coala
HTS consultancy and services
Log management for compliance and security purposes requires experience and knowledge of best practices and regulatory standards.
In addition to the COALA solution, HTS provides its customers with consulting and training services: through its team of certified professionals, HTS is able to support digital transformation projects from the analysis of the existing situation to the deployment of the necessary tools for monitoring and Log Management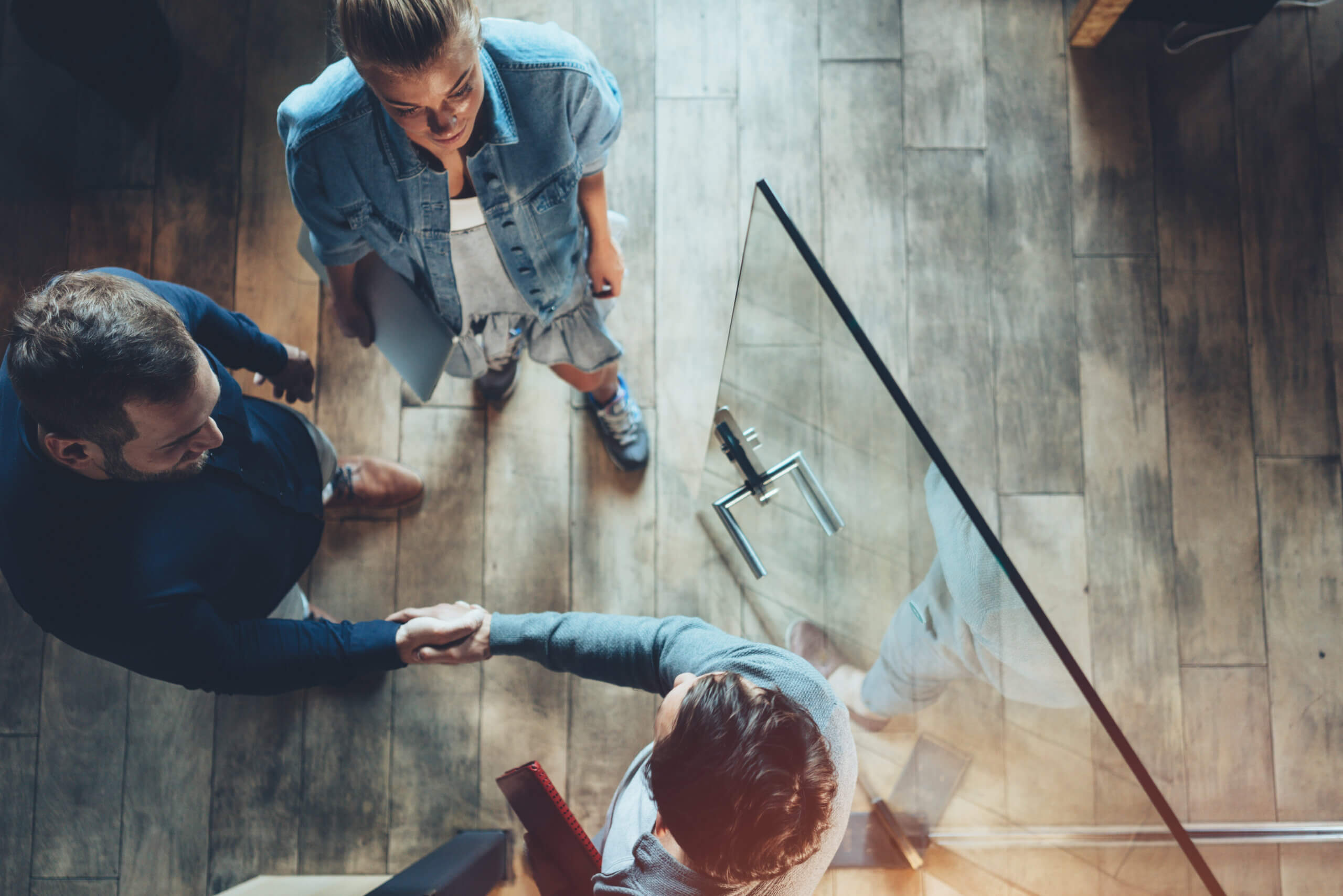 Why choose Coala?
"We chose the COALA Log Management solution because it meets our regulatory and compliance needs.
On the one hand, we effectively comply with the 2017 European law that requires us to retain traffic data for the purpose of combating and preventing crime and terrorism, and on the other hand, we comply with GDPR through the integrated and automated management of logs, reducing management costs and ensuring integrity, confidentiality, and non-alterability of the collected data.
In addition to these two aspects, the ability to analyze the collected data in real-time is valuable because it allows us to have real-time monitoring of service status, identifying potential issues in advance."
ACI INFORMATICS SPA
Antonio Cantoro
Manufacturing
Public Administration
Financial Insurance
Telecommunications
➔ Contact us for more information